The 2022 Subaru Love Promise Community Commitment Award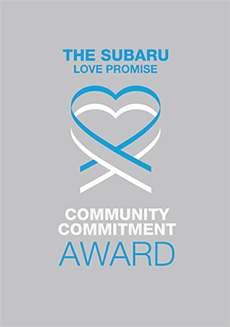 We've been nationally recognized for our dedication to our community and the Subaru Love Promise.
We're honored to receive the 2022 Subaru Love Promise Community Commitment Award. This award nationally recognizes Subaru retailers who are making the world a better place while demonstrating an outstanding commitment to supporting passions and causes in local communities. These efforts are focused in important areas such as the environment, community, health, education, and pets.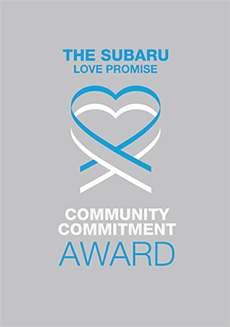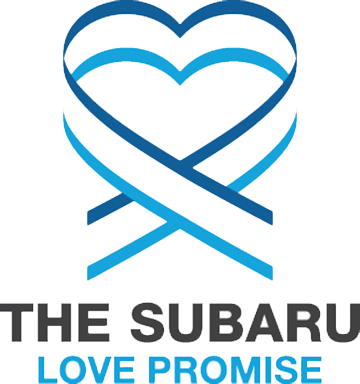 What is the Subaru Love Promise?
Subaru and our retailers believe in making the world a better place and the Subaru Love Promise is our vision of respecting all people. This is our commitment to show love and respect to our customers and to work to make a positive impact in the world.
How is Subaru Pacific dedicated locally to the Love Promise?
Subaru Pacific is excited to participate in the Love Promise campaign and our support can be seen in various partnerships with local charities and non-profits. We're grateful for the opportunity, not only to be a part of our community, but to serve it in a number of ways.
Heal the Bay, Grades of Green
Hope Pickup, Manhattan Beach Sustainable Garden, Hermosa Beach Summer Concerts
Children's Hospital of Los Angeles
Love Promise Stories from Subaru Pacific
Subaru and Subaru Pacific believe in making a positive impact on the communities in which we live and work. We uphold that belief through our Love Promise Community Commitment. Every month, we select inspiring stories from customers and partners from around our area who strive to support our collective commitment and feature them here
Our boy Woody! - Shaunessey K
Woody was the first dog we saw online and wow were we lucky. This little guy has been an absolute angel since the moment he arrived at our doorstep. His heartwarming companionship and affectionate nature brighten every day. Huge thanks to Subaru Pacific and Gone to The Dogs Rescue for introducing us to our new favorite pal. Their no cost adoption and polite demeanors were greatly appreciated.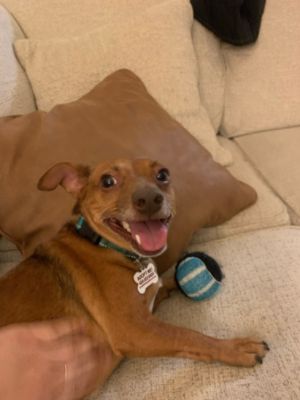 ---
Stray to Loved - Kristina K
Candy was a stray on the streets of Bakersfield and no one came to claim her. Thankfully, Gone to the Dogs and Marcy showed up to rescue her. Candy stayed in foster care for six months! I saw Candy on Petfinder and fell in love. I arranged to meet Candy the next day at Pacific Subaru during an adoption event. We brought our big dog to meet her and they even got to play in Max's dog park at the dealership. After getting approval from our dog Rocky, we adopted Candy. Candy now has a warm and loving home and a new big brother. She's the perfect addition to our family and healing our hearts after the loss of our beloved Dallas. Dallas enjoyed 16.5 years and hopefully, with the help of Gone to the Dogs and Subaru, Candy will also have a long and healthy life in a home of her own.
---
Giupi's tail - Gioacchino M
When we first met Giupi (formerly Burt) at the Subaru Pacific event a week ago, he looked very sweet but extremely shy and apprehensive. His long and curly tail was completely tucked in, and he would spend most of the time sitting on the floor. His foster told us that he might have been a feral dog before, and that he would need a lot of patience and positive reinforcement. He also had kennel cough at his shelter and has a history of anorexia. Even though we had to carry him to the dog park because he was too scared to walk, he seemed pretty comfortable with us and we knew that with a little bit of work he would gain more confidence. After about four days of regular walks, runs, treats, and training, he is now so excited to go for his walks and his curly tail is now all the way up! He already made some new friends (dogs and humans)!! He loves to fetch his toys, to get lots of belly rubs and to listen to jazz guitar! He is such a polite and playful dog! We are so grateful for the people of "gone to the dogs rescue" for the incredible care they put into their work and also for giving us some tips about his training. We can't wait for Giupi to grow into the best dog on the planet!
---
Share the Love Adoption Event 2022 *Enzo's Story* - Marcella J
First and foremost we wanted to say THANK YOU to Subaru Pacific for always helping rescue and find homes for the underdogs. We had another successful Share the Love Adoption event at Subaru Pacific on 11/16/2022 with 10 adoptions, five adult shelter dogs that were rescued from high kill animal shelters by frontline rescuers at Gone to the Dogs Rescue Inc., and because of Subaru Pacific's generosity, all adoption fees were waived for adult dogs at this event. We also had five puppy adoptions, one story I'd like to share is Enzo. We were asked to rescue a litter of five husky/shepherd puppies from a private citizen who recently adopted an adult dog from a local high kill animal shelter. The dog was pregnant and had the puppies in the owner's home shortly after her adoption. Faced with the the sad option of taking the puppies to a shelter, she reached out to the rescue and offered to foster them until they had homes of their own. Gone to the Dogs Rescue Inc. stepped in to provide veterinary care, supplies and find homes for the puppies. Local shelters are brimming with shepherds and huskies so we knew we needed to act fast so that this litter wouldn't end up in a shelter and more importantly not contribute to the unwanted pets in our community (we follow up with all puppy adoptions to spay/neuter when age appropriate.) Enzo was one of those puppies. Clairelise recently lost her malamute husky senior dog, the love of her and her husband's life. Their hearts were broken and when they found Enzo she felt that *tug* in her heart. It was love at first sight and they decided to adopt Enzo. We know that no one can replace a special dog in your heart but we hope Enzo will help heal the hurt. We recently received an update on Enzo's new life and he is doing super well on his house training and crate training and bringing so much joy to Clairelise and family. "It's as if Enzo was always here" per Clairelise. We are grateful for our community, our adopters, and our partnership with Subaru Pacific to help rescue animals and save lives. In Love and Health, Marcy (volunteer foster mom and rescue founder) Gone to the Dogs Rescue Inc.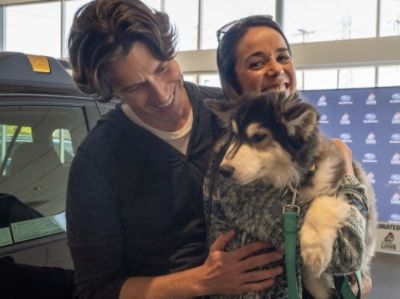 ---
Saving Lives with Subaru - Monica W
Karma Rescue is proud to be a Subaru Loves Pets partner with Subaru Pacific. This event was extra special in that Subaru sponsored a mobile spay/neuter clinic in addition to an adoption extravaganza! On Saturday, October 8th, Subaru Pacific welcomed four different rescue partners bringing 47 pets looking for homes as well as the Spay4LA mobile clinic for spay/neuter surgeries. At the end of the day, 13 adoptions were completed, some foster homes found, 35 pets fixed, 14 pets received vaccines while in for their surgery and 27 microchips were implanted. What a day! Volunteers started arriving by 6:30 am to make sure the mobile spay/neuter van was situated. Shortly thereafter, the dogs were checked in for surgery. And then came the cats. But wait, there's more. By 9am the rescue partners started arriving and unloading. Such dedication! Crates and more crates were set up. The dogs were having a howling good time. The precious guinea pigs enjoyed their produce and turned their hineys towards the rambunctious pups. With shelters being overrun with litters and COVID returns, any adoptions help make room for more fostering and more pets being able to find homes and certainly help thwart euthanasia. Winning. Thank you to the awesome team at Subaru Pacific and to our partners for the event: Spay4LA, Above and Beyond Guinea Rescue, Earth Angels, Bullies and Buddies, and Ozzie and Friends Rescue.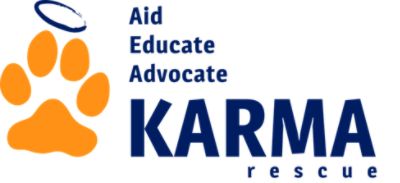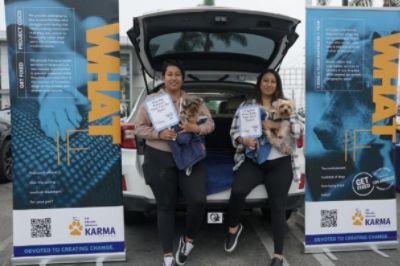 ---
Sometimes we all need a little healing. - Quinn K
Sitting on the bed in our guest bedroom, I looked over and saw my wife and seventeen-year-old daughter (I could also hear Kiki, our calico kitten, moving around under the bed). I could not remember the last time we all sat so close together, enjoying family time. And it was all to welcome our new family member, Naomi. She was lying down in the middle of our pack, smiling her dog smile and wagging her tail. As we were healing her, she was healing us. I first saw this sweet girl on pet finder, and after reading of her suspected prior abuse and neglect, her withdrawn personality, and her fear and fragility; I knew we could help her break free of her fears and anxiety, and in doing so, our family could heal some of our pain and anxiety. This year we had to say goodbye to our 11 yr old Bernese Mountain Dog and my father. The folks at www.gonetothedogsrescue.org told us she would be at our local Subaru dealer for the annual "National Make a Dog's Day." We arrived in the late morning and didn't see her. Finding her hiding under a table next to her foster mom, Naomi wasn't drawing any attention or interest from the gathered crowd. Not only was she pre-deposed to be afraid and fearful, but this was also her first adoption event, with all the chaos that entailed. I sat next to her, letting her sniff me, petting her softly until she decided I wasn't a threat. Taking her to the small dog park at the Subaru dealer (yes, a dog park at a car dealer- imagine that!), we got her away from the chaos to get to know her better. After we comforted each other for a half hour or so, I knew she needed us and that we needed her. The rescue folks and Subaru loaded us up with a new pet bed, dog toys, and other goodies, and we took her home for a trial period. One of the gone to the dogs' volunteers followed us home for a quick home check. That first night Naomi was exhausted from the day's events and fell asleep on top of a pile of my dry cleaning. We were told to expect the standard 3-3-3 dog rule- three days of feeling nervous, three weeks of settling in, and three months to build trust and bonding. Given her history, we were prepared for this and more. However, so far, it hasn't taken nearly that long. We agreed to take her for a week on a trial basis, but I felt she would be a permanent part of our pack, a family member, by that first evening. By the next day, she was wagging her tail and coming up to us. Although still a bit skittish, she was starting to let us in - by then, she had already worked her way into our hearts. By day three, she was cuddling and sleeping with us, and by day four, she was jumping, running, and playing with us in our yard. Even our kitten decided she could stay (the chicken that she was able to steal from Naomi's food bowl may have contributed to her ready acceptance). Being a black dog, shy, skittish, and traumatized, Naomi could have had difficulty finding a forever home. But luckily, she found us, and we found her. Thank you, Gone to the Dogs Rescue, for doing what you do; thank you, Subaru, for supporting their mission; and thank you, Naomi, for trusting us to love you as much as you want to love us.
---
Black Line - Scott H
Black Line has been covering beach events and contests for the past three years. Every beach outing we film, like clockwork, we see that friendly Subaru Pacific logo in attendance. They have been a major presence in the surf community with their sponsorship of the local South Bay Boardriders' surf contests. They are also generous in the paddleboard scene as their gifted paddleboards were used by several thankful participants during local paddleboard races to the 32 mile Catalina Classic. Their generosity is noticed well outside the beach as well, as seen with their scholarship donations, and our personal favorite, "The Third Thursday" community events they hold at their dealership. In all, Black Line is more than proud to be involved with Subaru Pacific and their events.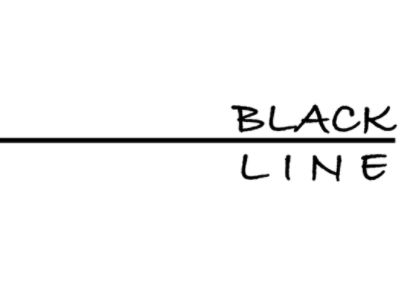 ---
The Gift that Keeps on Giving - TOM H
"Subaru Pacific has been a longtime partner of The South Bay Boardrider's Club (SBBC), founded in 2009, as a Title Sponsor for the Subaru Pacific South Bay Surf Series Contests which includes seven surf contests per year made up of 11 different divisions and competitors ranging in age from 5 years old to 75 years old. The success from these events has laid the foundation for other initiatives such as our High School Senior Scholarships, SBBC Surf Team competing against West Coast Board Riders clubs along the California and East coasts, and supplying prone paddleboards for members to be introduced to the sport. Subaru's support has allowed us to power events using solar panels instead of gas consuming generators, coordinating our Rapid Response Storm Drain teams to capture debris flowing towards the ocean after initial heavy rains, and hosting beach clean-ups. SBBC is forever grateful for the ongoing support and partnership with Subaru Pacific, and we look forward to a long and enduring relationship that benefits our communities. I almost forgot to mention that the Subaru Pacific dealership has treated SBBC members very well when shopping for a Subaru, and the number of Subarus amongst our membership continues to grow each year. Thank you for your service!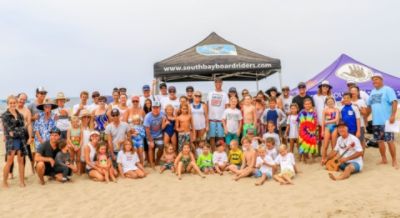 ---
Stevie's Story: from a high kill desert shelter to surf city USA. - Marcella J
Hi All! We are super thrilled to have completed another on site adoption event with our friends at Subaru Pacific. We've had four adoptions at this event & it was amazing! We had a great turnout & one story that got me in the feels was Stevie. This small, tan chihuahua mix was sequestered at Kern county animal shelter (a perpetually overfilled & highly deadly kill shelter in CA). As I walked by his kennel looking for dogs that I could foster & rescue, I saw him. He had a home according to his chip but was picked up as a stray running loose with about five other chihuahuas in a dirt lot. The owner said "we don't want him back & he doesn't get along with dogs." That day we rescued five dogs from this shelter, all of Stevie's kennel mates plus another chihuahua from another prison cell. I couldn't get over his adorably quirky & sweet face, his underbite & kind nature, but also, he was kenneled with other dogs. So I knew a lie was told to dump him in a shelter, sadly. Flash forward through fostering Stevie in my home, teaching him house manners, potty training, crate training, leash walking, over a period of six weeks. We got over diarrhea from intestinal parasites (contracted in the filthy shelter environment) and various other bugs, including kennel cough. And Stevie just shined in foster. He is a natural ham, so good with dogs & kids. At his first adoption event at Subaru Pacific on July 9th 2022, Stevie found his forever home with Diana & family who drive all the way up from Huntington Beach to be the first one to meet Stevie. Diana had tears in her eyes because Stevie reminded her of the dog she lost due to congestive heart failure, Dexter in early 2022. We've checked in on Stevie, Diana & family & they are absolutely smitten with his laid back personality, joyful disposition & couch potato vibe. Stevie hit the jackpot with this adoring family, never to be homeless again. Mission accomplished. These stories are what keep us going through emotionally devastating but life saving work. We couldn't even rescue one dog without Subaru Pacific's help. We thank Subaru Pacific for their ongoing support of shelter dog rescue & making so many connections to loving homes over the last almost eight years. And how about Stevie the wonder underdog? Congratulations kiddo! Keep being that stellar good boy you are ❤️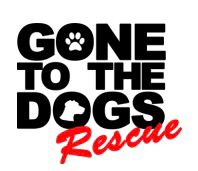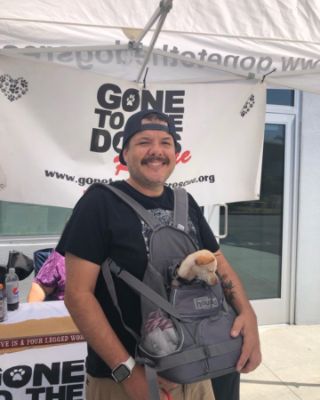 ---
Costachella ~ Mira Costa HS - Carolyn M
Costachella is an annual spring event designed and run by Link Crew student leaders for the entire Mira Costa High School community. For the past two years, the event was virtual so everyone was excited to have the event back on campus this year. This year's theme was Come Together and focused on celebrating diversity and inclusion. Clubs such as Heart Club, Friendship Club and the Jewish Cultural Club to name a few provided activities, the cast of the spring show Beauty and the Beast delighted the audience by singing one of their songs, and the band Apocalypse Party played live music. Students were also excited to check out the Subaru car displayed in the center of the quad! It was amazing to see the quad filled with the entire campus having fun and enjoying Costachella! This is the third year that Subaru Pacific has sponsored Costachella and we are grateful and appreciate the support as it enabled us to put on a wonderful event! Thank you!
---