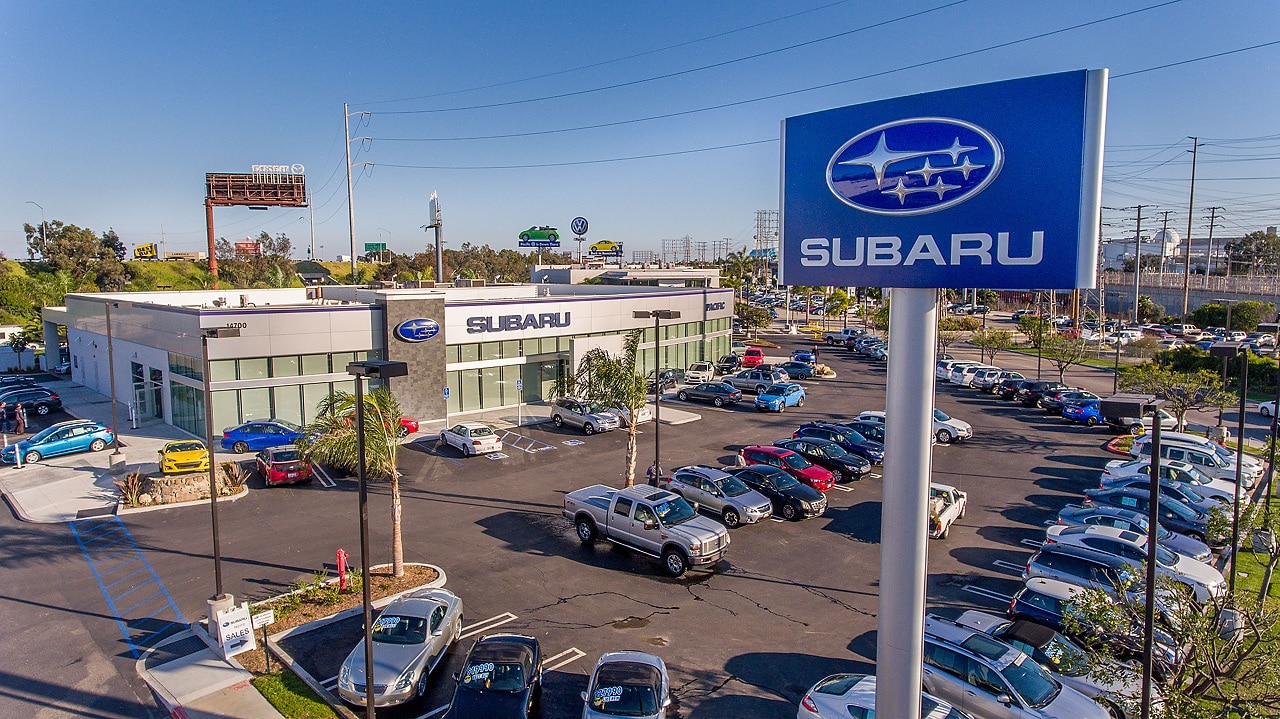 About Subaru Pacific
Subaru Pacific, is located in Hawthorne, CA, just off the 405 freeway at Rosecrans.  We have been serving the South Bay since 2012 and pride ourselves on our warm, welcoming culture, customer appreciation events and community involvement.  We have also earned Subaru's Eco-Friendly Dealership certification, thanks to our sustainable facility and internal green efforts.
About Our Dealer Group
Subaru Pacific is a member of the LAcarGUY family of dealerships located throughout the Los Angeles area. In addition to our focus on outstanding customer service and community involvement, LAcarGUY also prides itself in being a leader in both Hybrid/EV sales and dealership sustainability.
What We Stand For
Our dealership group, LAcarGUY, supports several local charities that are the underpinning of our communities. One look at the following list, and you'll see how we invest in our planet's future by getting involved in environmentally conscious charities. We also invest in our community members' futures by donating to and staying involved with several organizations based on childhood education. Explore the long list of charities and events you'll see us work with:
Gone To The Dogs
Boys and Girls Clubs of Santa Monica
Environmental Media Association
Grades of Green
Heal the Bay
Manhattan Beach Pumpkin Race
Manhattan Beach Holiday Fireworks
Sustainable Works
Richstone Family Center
Pipeline to a Cure
What You'll Find When You Shop with Us
When you choose to shop with the experts here at Subaru Pacific, you'll find a dynamic inventory of new and used Subaru vehicles designed to keep your family safe and comfortable on the roads of Hawthorne. A wide variety of new Subaru models grace our lots each year to provide our local shoppers with only the latest innovations in styling, all-terrain capability, technology, and safety.
If you choose to shop our used inventory, you'll also find a spattering of high-quality, late-model vehicles at more affordable price points for you to shop from. Of course, we have plenty of used Subaru models in this inventory, but we also have other makes and models in our selection for you to place your trust in.